Elle Macpherson left fans confused after taking to Instagram to wish her boyfriend, Doyle Bramhall, a happy birthday overnight.
The video starts with Macpherson sitting on flat couch in a bathrobe, legs crossed, while Bramhall stands behind her in his underwear.
Watch video above.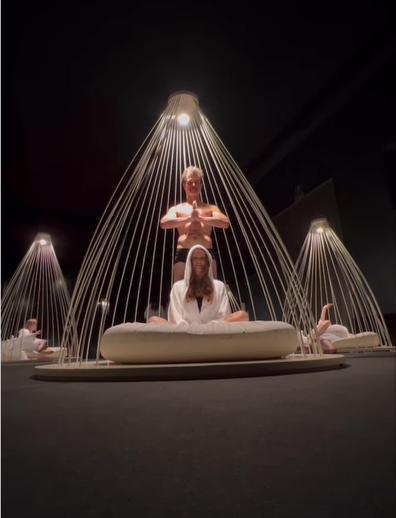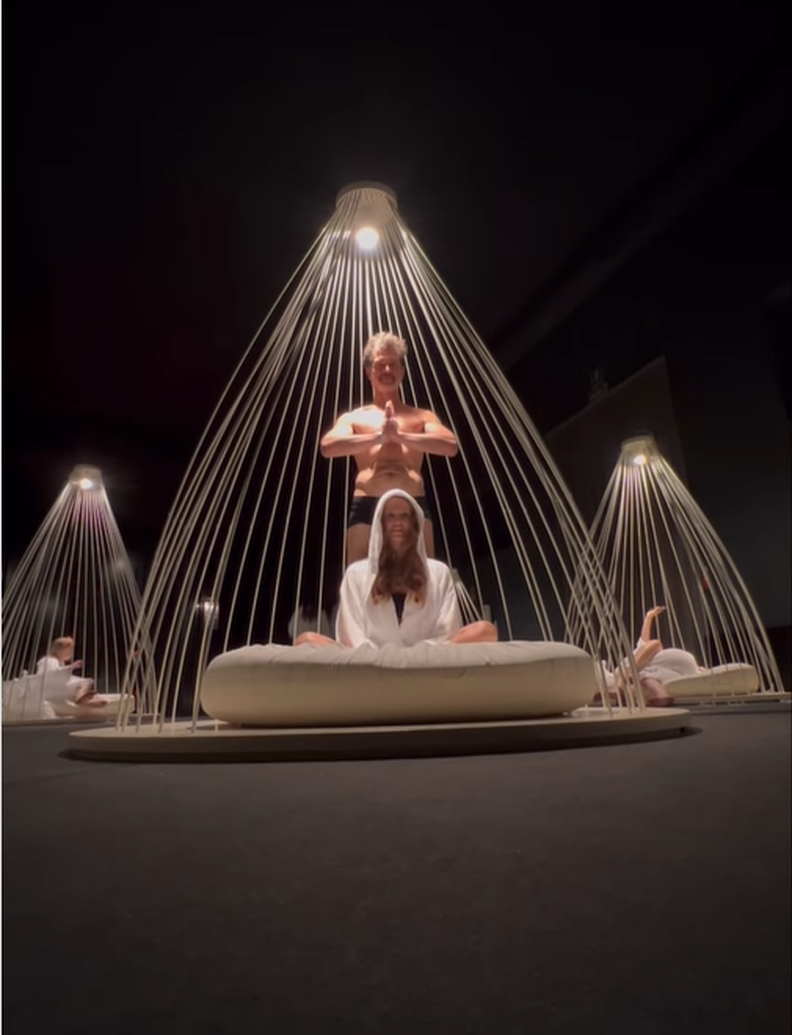 The couple are sitting under a structure that looks like a headscratcher, a single downlight beaming from it. Behind Macpherson and Doyle are two other structures with people in white robes lounging around as the video is filmed.
Soft music plays in the background as the couple begins their dance, only moving their hands, Macpherson swaying back and forth.
After a few hand gestures, Bramhall leans forward and kisses her.
READ MORE: The Sun apologises to Meghan Markle for Jeremy Clarkson's controversial column after record number of complaints
"Man's main task in life is to give birth to himself, to become what he potentially is. The most important product of his effort is his own personality," Macpherson captioned the video, quoting German social psychologist, Erich Fromm.
"Happy birthday @doylebramhall2 I'm loving this magical mystical dance we are sharing together."
Many things in the video could have captured the attention of fans, and the combination of the outfits, the setting, the dance and the music, seems to have them confused.
READ MORE: Heidi Klum, Rita Ora and Taika Waititi, Dua Lipa celebrating Christmas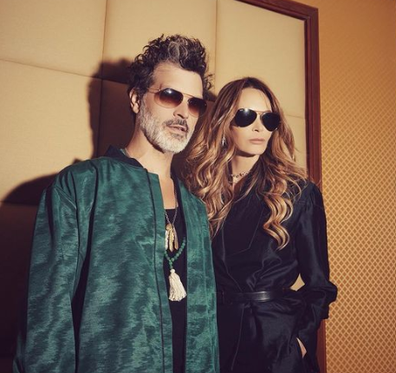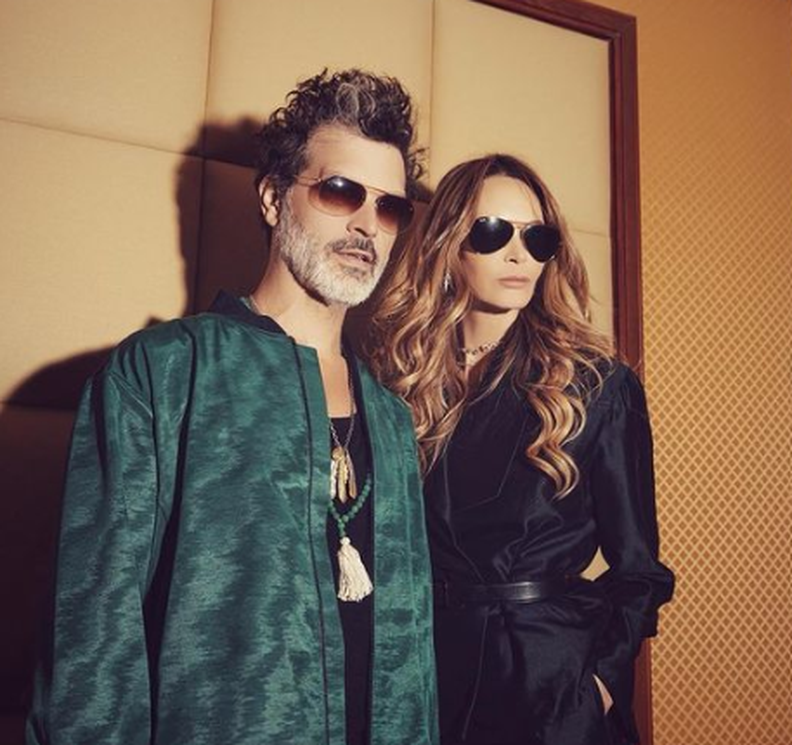 "Did y'all join the Illuminati?" asked one.
"Who are the other people and what is going on?" asked another.
A third chimed in: "This is demonic." 
READ MORE: Tory Lanez found guilty in Megan Thee Stallion's shooting
Amongst dozens of messages wishing the couple a Merry Christmas, others seemed to appreciate the video, one even calling it 'inspiring'.
"I love this!" wrote one.
"Very mystical and magical," wrote another.
Now more than ever stands the ode: not all art is made to be understood.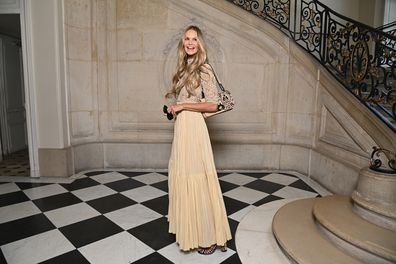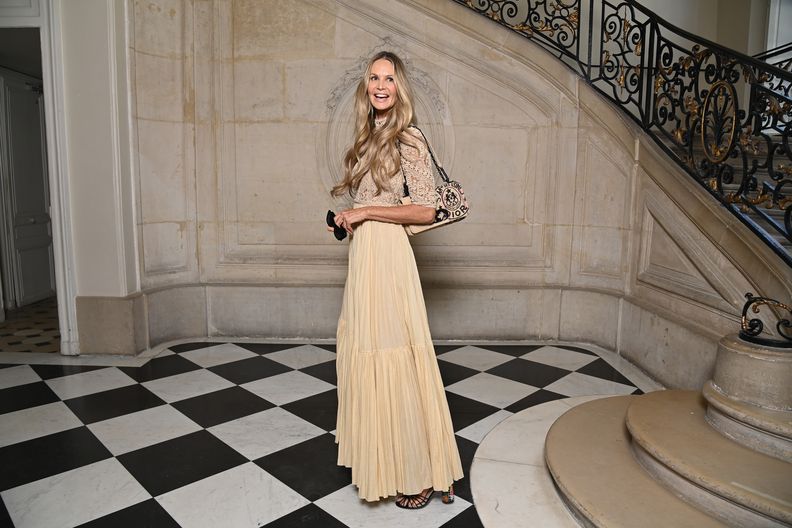 This isn't the first time Macpherson has left fans dazed, with her previous relationship with disgraced doctor, Andrew Wakefield, causing a stir.
In 2020, she was seen promoting an anti-vaccination campaign led by Wakefield.
Macpherson reportedly appeared on stage in front of an audience in the US to promote the anti-vax propaganda video, saying the coronavirus pandemic is a "divine time" to discuss the dangerous idea.
READ MORE: Emma McKeon's 'adoring' comment about Cody Simpson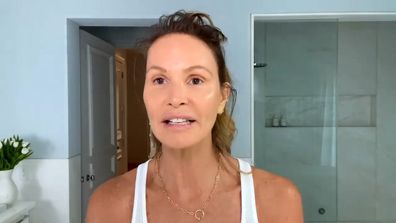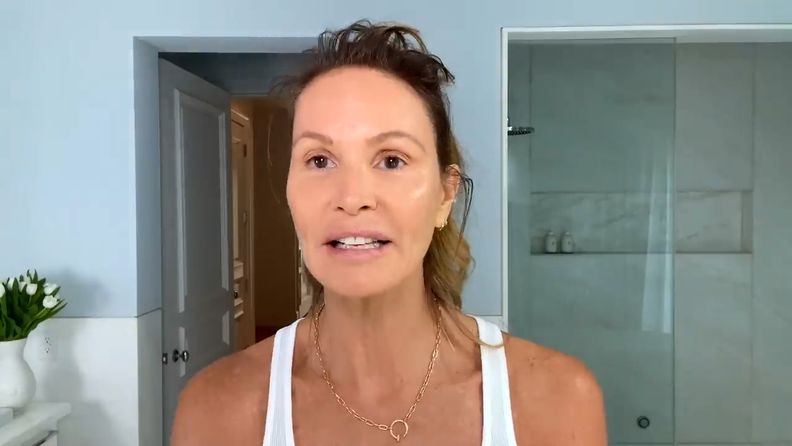 Last year she was also in the midst of controversy, commenting about her ancestry and deleting the comments shortly after.
In a video for Vogue's 'Beauty Secrets' series, the Sports Illustrated model, 58, stated she had "Aborigine" eyes, according to Sydney Morning Herald.
According to the publication, the video has since been edited to remove the remarks after the reporter asked Macpherson to clarify whether she was claiming to be Indigenous, or regretted using the term "Aborigine" – phrasing considered offensive because it has racist connotations from Australia's colonial past.
Elle's younger sister, Mimi, told Sydney Morning Herald at the time: "We are not Indigenous nor have we traced our ancestry."
For a daily dose of 9Honey, subscribe to our newsletter here.